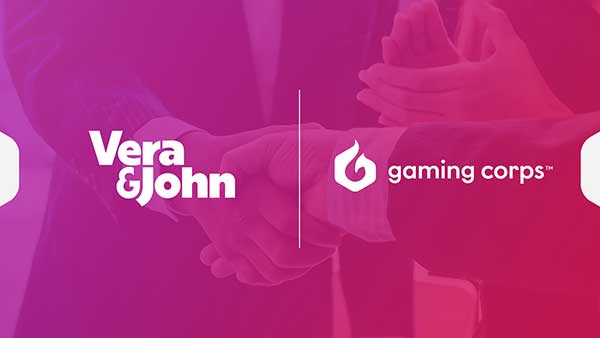 Up-and-coming Swedish developer, Gaming Corps, is expanding its distribution network by partnering with yet another well-known Operator as Vera & John goes live with the Studio's content.
Vera & John has led the way in online operations to cement its place as the go-to destination for casino content by understanding the local market and offering a responsible space within which players could find their gaming entertainment of choice. Gaming Corps' inclusion is testament to how its commitment to a diverse portfolio is driving its increasing success. Initially starting with the studio's latest game genre, Plinko, and the game of the same name, Vera & John is then set to add additional verticals. It will also exclusively host a custom Mine game made in partnership with the studio.
Vera & John's spokesperson, commented: "We're thrilled to expand our exciting arcade vertical with Gaming Corps, as specialists in the space. The launch of Plinko offers more control and variety to our players and their preferences in the game. Moving further into 2023, we're looking forward to further collaboration on strategic initiatives to further grow a unique gaming offer. We're sure our players will love it!"
Danielle Calafato, Chief Commercial Officer at Gaming Corps, said, "Vera & John not only leads but has essentially created the entirety of its active market with others joining to build online operations in the region. It has demonstrated the right way to appeal to its customer-base by providing local content that resonates with player tastes. We're thrilled to be working on a custom game that is on point for how we look after our customers. Gaming Corps is excited to be a part of its offering, with initial results already looking positive."
Gaming Corps is an established gaming company with a background in video games that is now experiencing growth in the iGaming sector. Having recently attracted some of the industry's leading talent, its diverse portfolio consists of premium Crash, Mine, Table, Slot games and its recently added Plinko.
Related and similar