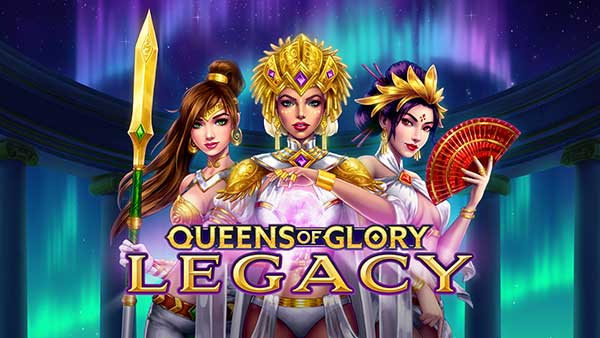 Mobile-first games developer OneTouch has announced the release of its latest slot, Queens of Glory Legacy, a thrilling follow-up to the studio's hit title, Queens of Glory.
The opulent title features several glistening symbols, each being themed around the luxurious world of royalty. Allowing these symbols to burst through the screen is a captivating blend of audio-visuals, delivering an immersive experience.
Taking the gameplay to new heights is the offer of three Free Game modes, each one handed out by three generous princesses. Players have the chance to win Ruby, Emerald and Rose Free Games, if they can collect ten gems of the same colour.
The lucky few that manage to collect ten gems, will win ten rounds of the featured Free Games. Each Free Game functions differently, giving players a more diverse experience, as well as one which is highly captivating.
In the Ruby Free Game, the first spin brings the addition of extra Wilds which stick to the screen for the rest of the mode. While the Emerald version sees each win with at least one Wild multiplied by a random multiplier. Lastly, Rose Free Games features Sticky Wilds, with each one remaining until the end.
With such a diverse offering, the follow-up title also comes with a Feature Buy option, giving players the chance to shortcut into the many features and providing an easier journey towards the rewards, whilst enhancing player retention and engagement.
Madis Raus, Head of OneTouch, said: "We enjoy delivering new and creative ways to enjoy slots, and our latest release gives players exactly that – with three Free Game modes offering a delightful opportunity to players.
"With the success of the original title, we're delighted to be offering this follow-up and reimagining a popular release and bringing it into 2022."
Related and similar