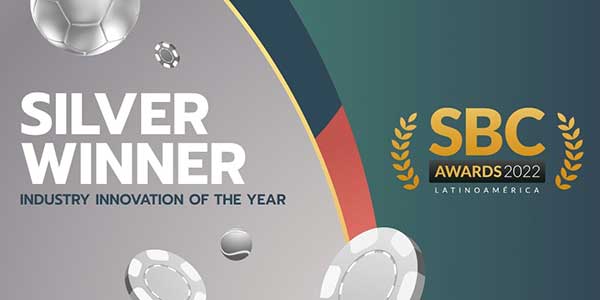 Vibra Gaming, the go-to games, and platform developer for the LatAm region, has claimed the Silver Award at SBC Latinoamerica Awards 2022 for its unique 'Scratch-a-lot' product based on instant lottery mechanics.
Vibra Gaming developed and launched 'Scratch-a-lot' earlier this year enabling players to experience the adrenaline of the 'scratch and win' concept while also enjoying the entertainment of slots in jurisdictions that allow lottery products.
Launched in June in partnership with Betsul, Scratch-a-lot' is a new, game-changing approach to instant lottery. The Vibra Gaming team has developed six different titles within the 'Scratch-a-lot' series with the product integrated by several large LatAm brands, opening a new window of opportunity for developers and lottery operators.
Based on the lottery vertical created by the Brazilian federal government and granted to the private sector in 2019, the product aims to make scratchcards more interactive and inclusive as part of a broader, digital lottery and gaming experience.
All the technology developed fits within the international standards for instant lottery GLI 14 – Finite Scratch Ticket and Pull-Tab Systems.
The development of Scratch-a-lot is aligned with Vibra's approach to content and the important role it is playing in bridging the gap between traditional games that local players are familiar with and the latest digital products from international brands – a strategy that is proving highly successful across LatAm with a series of major commercial wins in 2022.
Ramiro Atucha, CEO of Vibra Gaming, said: "This award is particularly important for the whole team, both as it reinforces Vibra Gaming as an industry leader in LatAm and because we pride ourselves on creativity and innovation. We are always pushing the envelope on new game concepts and features.
"This enables our clients to offer their players with games we know they like and are familiar with but that also include exciting, never-before-seen' new elements that present them with new levels of entertainment and that keep them coming back.
"SBC Awards Latinoamerica honours the outstanding gaming companies in our region so we're delighted to have been recognised by the judges as one of the most innovative suppliers that both local and international brands can partner with here."
Founded just three years ago by a management team of highly experienced industry experts with decades of land-based and online experience, Vibra Gaming has emerged as one of the most exciting and innovative content studios and software suppliers in the industry and rapidly grown to become the LatAm market's 'go-to' casino games and software services partner for local and international operators.
The business has gone from strength-to-strength in 2022 announcing a series of high-profile deals including strategic content agreements with major operators such as Betcris and suppliers such as SOFTSWISS, while releasing a series of best performing games including new bingo, table game and slots concepts that have been widely integrated by leading brands.
Related and similar