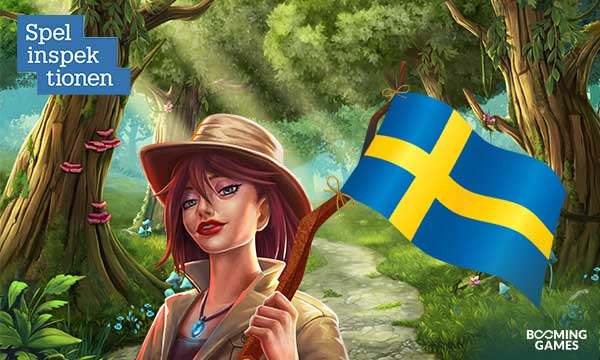 Booming Games, a rapidly-growing iGaming content provider, has announced that it has secured a Swedish Gambling Authority (SGA) license, enabling it to expand its European presence further.
On Monday the 24th of April 2023, Booming Games was officially notified that it had received its B2B gaming license from the Swedish Gambling Authority (SGA).
The company is now authorized to distribute its content to licensed gambling operators in Sweden. This means that Swedish players can continue to enjoy popular games such as Burning Classics, TNT Bonanza, Cash Pig, Buffalo Hold and Win, and Rodfather Megaways™.
The license was obtained strategically, as new regulations require all online casino game suppliers to be licensed, effective as of 23 July 2023. The Swedish government aims to increase the channelization of legal markets and protect both the industry's integrity and consumers' rights.
Frederik Niehusen, Booming Games' Chief Commercial Officer, expressed excitement at being one of the first iGaming providers to secure a complete B2B gaming license in Sweden. The company acted quickly in the market, giving it a competitive advantage. The Swedish Gambling Authority noted that the new licenses are part of their efforts to combat illegal gambling operators and that suppliers of iGaming content must not partner with such entities.
Frederik Niehusen said: "We are thrilled to have obtained a full Swedish B2B gaming license, which will allow us to expand our presence in the fast-growing Swedish market. Being among the first providers to acquire this license is a testament to our commitment to excellence in the gaming industry. This achievement will enable us to build on our existing strengths and further develop our product offerings to meet the evolving needs of our customers."
Related and similar