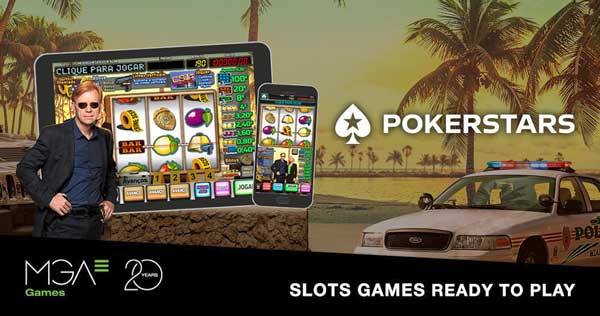 MGA Games, the international iGaming development company, has just launched its games in Portugal with PokerStars, the prestigious brand operated by Flutter Entertainment plc.
PokerStars Casino, one of the most recognised and established casinos in the online gaming industry, wanted to be the first operator in Portugal to launch a selection of MGA Games slot games as they recognise the differential value their games provide. The games contain highly competitive content, are produced to high-quality standards and are adapted to the public in each country.
Players from Portugal can now access the provider's most successful, international productions, such as CSI Miami, Samantha Fox, or Dream3Team, as well as the Portuguese Celebrities, 100% localised slot games starring well-known Portuguese characters such as Paulo Futre, Chef Chakall, or Fanny Rodrigues, among others. The introduction of the new MGA Games content will happen progressively and at a good pace, anticipating game releases every week.
MGA Games' portfolio of premium products offers a wide variety of titles, all of them with sequential loading technology and the MGA Games Triple View system for its adaptive menus, allowing players to view and play the game in any position and from all types of devices.
Related and similar