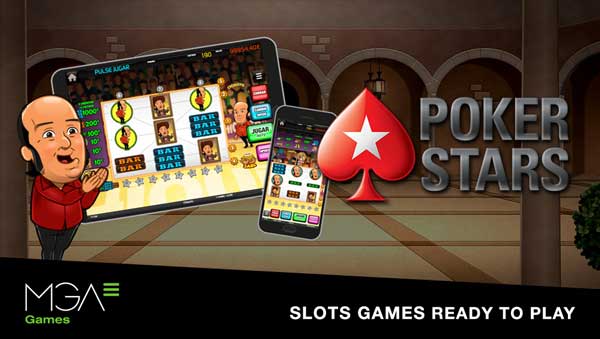 Leading online casino operators continue to rely on MGA Games, specialists in developing localised slot games and leaders in online gambling and mobile innovation. Now, it's PokerStars who launches a selection of slot games produced by MGA Games for its clients in Spain.
PokerStars strengthens its casino offering with MGA Games premium slot games, renowned for their high performance and effective mobile responsiveness. The integration of MGA Games' most attractive productions from their portfolio will happen progressively, allowing PokerStars users to enjoy a unique virtual gaming experience to the fullest and get to know the MGA Games' well-known slot game characters.
With this new content distribution agreement, PokerStars will also benefit from the tools that MGA Games offers its operators in its client zone, making their games more profitable and helping them with promotions and product launches. As well as the personalised and tailored attention each operator receives from the MGA Games accounts team.
Related and similar