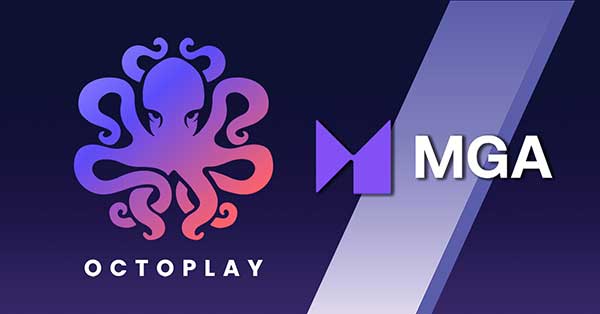 Online casino game development company Octoplay has secured a supplier permit from the Malta Gaming Authority, enabling it to provide its suite of market-leading slot machine games to operators licensed by the prestigious regulator.
Octoplay's Malta licence adds to those it holds from the Swedish Gaming Authority and complements existing certifications in the UK and Romania, among others.
Octoplay's remote game server is now accessible to operators with a Malta license, enabling them to diversify their gaming catalogue by offering a range of slot titles from the company's expanding portfolio, including standout games like Pearly Shores, Lolicat, and Bullet Bonanza.
Nick Vuchev, Commercial Director at Octoplay, said: "We are committed to obtaining a licence in every single regulated market in the world and securing our Malta licence has been a priority for us. This licence significantly increases the distribution of our games in core jurisdictions across the globe.
"We take great pride in our new license from such a prestigious regulatory authority. This achievement enables operators licensed in Malta to present our suite of content to their players, giving them the opportunity to experience firsthand what all the excitement is about."
At the helm of Octoplay is Carl Ejlertsson, the creative mastermind who embarked on the journey of establishing the slots enterprise in 2022. His driving aspiration was unequivocal – to create the most entertaining slots in the world. He was joined by his former colleagues from Evolution Gaming, Nick Vuchev and Ralitsa Georgieva, who became integral to the venture.
Carl Ejlertsson, Founder and CEO of Octoplay, added: "Octoplay provides a suite of games that every operator in the industry wants, and we are working hard to ensure we can provide our content to operators in all regulated markets.
"Securing our Malta licence is a major step forward to achieving this, and we look forward to seeing our games land in the lobbies of popular online casino brands in markets across Europe and beyond."
Related and similar