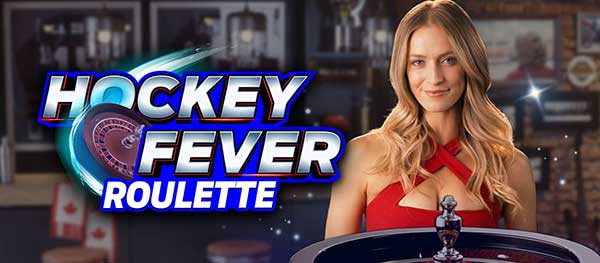 Cinematic table games producer Real Dealer Studios has entered a new arena of specialisation today with the release of its first sports-themed title, Hockey Fever Roulette.
Hosted by the actress Sarati, who takes on the role of dealer, the RNG game is set in a 'man cave' packed with sports memorabilia, thumping rock music and an upbeat, match-day atmosphere. Noticeably Canadian elements in the room's décor are designed to make that nation's fans feel right at home.
"While we expect this title to attract die-hard hockey fans from several countries, we made this game specifically with Ontario in our sights. It's one of the key markets for our table games, and with the ice hockey world championship coming up next month, it really seemed like the perfect fit," said Shane Cotter, Chief Product Officer at Real Dealer Studios.
Cotter noted that engineering a dealer-hosted game customised for both the market and the sportsbook cross-sell was made easier thanks to the flexibility of Cinematic RNG, the innovative, Hollywood-style production technique invented by Real Dealer. Under the process, professional actors, directors, and production crew deliver polished cinema-quality recorded video, which is then integrated into a random number generator-based game framework.
This video integration allows Sarati to appear to interact with the player in one-to-one fashion as she takes bets, spins the wheel and comments on the results – a leap forward in quality and realism compared with the rest of the RNG games sphere.
The studio's most recent roulette title, Roulette with Rachael, starred Rachael Bower (Twin Peaks), and was released in February. It was followed by the March release of a blackjack game starring the same dealer.
As with Real Dealer's other titles, Hockey Fever Roulette is available exclusively from Games Global.
Related and similar