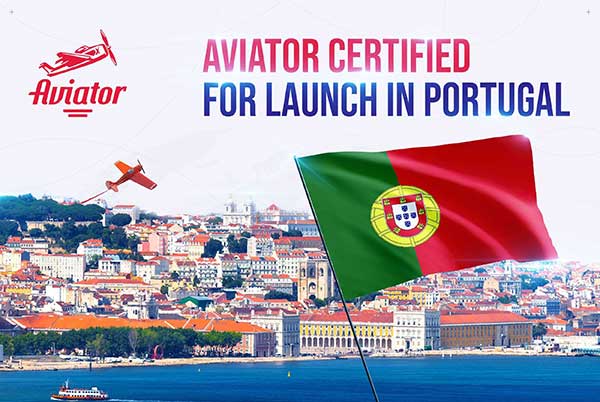 Players in Portugal, get ready to strap in for the flight of your lives. SPRIBE, the developer behind the number one crash game in the world, Aviator, has been cleared for take-off in accordance with the most recent Portuguese regulations.
Aviator is the original crash game and since it took to the skies in 2019 has become one of the most-played games of all time. Today, it has more than 10 million monthly active players with 160,000 bets being placed every minute of the day.
Aviator uses the increasing curve format with a plane that takes off and flies into the sky. As it climbs higher, a win multiplier climbs with it. The player must decide when to cash out – go too early and the win is small but wait too long and the plane flies away with their stake and accrued winnings.
Social interaction is at the heart of the game, with players able to chat throughout their session. It's multiplayer, too, with players competing with others on the leaderboard.
Aviator delivers fast-paced action thanks to its seamless user interface which has been designed for mobile play. Engagement is taken to the next level through bonus features including free spins and rain promo where players can make it "rain" free spins in the chat.
SPRIBE is on a mission to launch Aviator in all regulated markets, and the approval in Portugal is a major step forward in this regard. BMM Test Labs carried out the certification shortly after Portugal added "crash games" in the regulations earlier in the year.
Operators in Portugal can now add Aviator to their lobbies and allow them to see what all the fuss is about by playing the most popular crash game on the planet for the first time.
Giorgi Tsutskiridze, CCO at SPRIBE, said: "We are on a mission to launch Aviator in all regulated markets across the world so being given the green light to enter Portugal is a major moment for us.
"Aviator offers an experience like no other – it's fun, fast-paced and highly social. This has made it a big hit with players, but especially those in the lucrative but hard to engage Millennial and Generation Z demographics.
"Operators in Portugal can now provide these experiences to these players by adding Aviator to their game lobbies for the first time, allowing them to join the 10 million players that go for the ride of their lives every month."
Related and similar