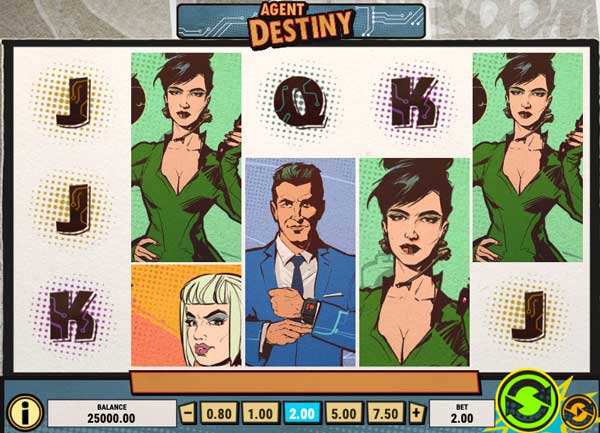 Slot Supplier Play'n GO today announced their latest 2020 release, the 5×3 video slot Agent Destiny.
The game is a spy adventure based on the well-loved pulp comics, TV series and movies of the '50s and '60s, evoking the fun and excitement of the genre through its design, music, and even its opening voiceover.
Agent Destiny's character takes inspiration from infamous secret agents like Modesty Blaise and James Bond.
The artwork is based on the style of comic book artist Adam Hughes, one of the most well-known comic book cover artists of the modern era, specialising in female characters. This has given the game a distinctive appearance, one that will be familiar to audiences throughout the world.
The game features three engaging special features, combining free spins with linked reels and mega symbols, giving plenty of exciting opportunities for players to collect wins
Linking the gameplay to the style, the linked reels and mega symbols are designed to give the impression of comic book panels in the game, another example of the detail Play'n GO put into the link between the narratives and designs of their games, and the gameplay and features of each slot.
CEO Johan Törnqvist spoke on how the company approaches this attention to detail:
"If you want to make the most entertaining games, you need to consider the whole experience, that's what we do.
Agent Destiny is not just a fun game to play, but also recapture the fun and excitement of the spy adventures the game is based on."
Design, sound, features; all elements must come together to create a slot which captures the player's attention and immerses them fully while they play."
Related and similar