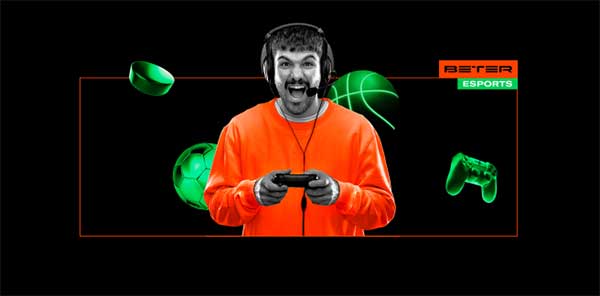 BETER, the industry's leading provider of next-gen betting and gaming solutions, has announced an exclusive distribution deal that will allow it to significantly increase its Efootball offering to up to 15,000 events per month.
In a move that notably strengthens its position as the market's leading provider of next-gen betting and gaming solutions, BETER's newly enhanced Efootball provision further underpins its offering as the most comprehensive package available across the European market.
In a further boost to the supplier's extensive Esports offering, a deal has been struck with the Esports Content Factory (ECF) giving exclusive distribution rights to BETER which adds more depth of content to the events it supplies
Available via existing feeds to BETER partners across 40 different global markets, each eight-minute event will comply with BETER's strict integrity policies and technical requirements, supported by the provider's expert and trusted team.
Commenting on the development, Gal Ehrlich, CEO of BETER, said: "We are confident that Efootball will continue to play a key role in the gaming industry and as such, BETER continues to meet the demand for fast-paced events that are gaining momentum across sportsbooks.
"We're constantly refining and improving our provision of the most advanced selection of high-velocity betting products that the current generation of players require. Our huge increase in the number of events along with our exclusive distribution deal promises a more complete and diverse Efootball experience, which will further our engagement value as the industry's most comprehensive supplier.
"We can now provide a jam-packed match schedule that's available 24/7, catering to all operators and their players. Our leading content allows sportsbooks to fill free airtime and engage their customers with fast, high quality Efootball content designed to meet their specific needs."
Already renowned as a leading supplier of data and content, BETER is used by the likes of Sportradar, Bet365, William Hill and Fortuna Entertainment Group. The company recently overhauled its multiple verticals spanning fast sports, esports, gaming and live casino.
Related and similar