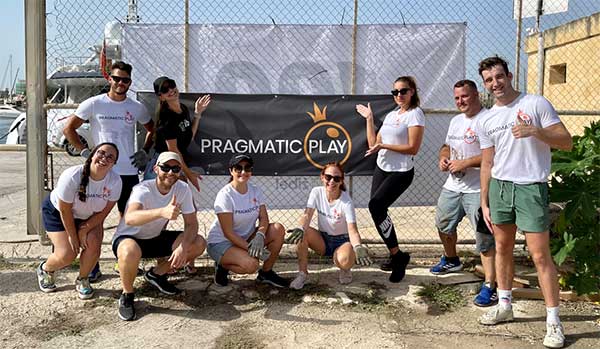 In 2021, Pragmatic Play gave a huge statement of its ethics as a company by using its resources to prompt real change in local communities where its European offices are based in Malta, Gibraltar and Romania.
Pragmatic Play have made various contributions across a wide range of charities and projects that resonated strongly with the teams.
Pragmatic Play have used their resources to help many aspects of society by donating to an incredible variety of charities. They include Zibel, a Maltese NGO that organises environmental cleanups to remove waste from the sea floor, Cancer Relief in Gibraltar, a Malta-based Foodbank Lifeline Foundation, a Homeless Animal Shelter in Bucharest and many more.
The contributions have been remarkably consistent throughout the year, showing a structured and well-organized operation, highlighting how Pragmatic Play are prioritizing CSR.
Some notable highlights from 2021 include:
A donation on International Women's Day with a €5,000 contribution to the Women for Women Foundation back in March,
Followed by a €21,000 donation to Metropolis Philanthropic Foundation in May which went towards renovating a children's oncology ward in Romania which has been helping less fortunate children since 2007.
There was also an £11,000 donation to Calpe House in Gibraltar which went towards providing accommodation and support to Gibraltarian patients and escorts who are sent to London for medical treatment by the Gibraltar Health Authority.
A €28,000 donation to Maltese Cancer charity Puttinu Cares, with the money going towards renovating apartments in the UK where families can stay while they receive medical care that they are unable to receive in Malta.
Pragmatic Play's donations have also made truly urgent and life-saving interventions, in October they donated €20,000 to the Blondie Association, and this money went towards covering the cost of a flight to Palermo for Damian, a small baby boy that required a liver transplant. His incredible mother donated part of her liver to give Damian a fighting chance for a better life, and Pragmatic Play were honoured to facilitate such a maternal and loving sacrifice.
Showing that it cares for animals as well as humans, Pragmatic Play donated €14,700 to the Homeless Animal Shelter which nurses abandoned pets back to health, as well as €6,000 to three different NGOs for animals in June.
The variety and size of the donations that Pragmatic Play has made throughout 2021 is testament to the importance it places on its role as a responsible corporate citizen, and one that understands that a sustainable business is first part of a sustainable society. As staunch believers in the equality of opportunity for all members of society, Pragmatic Play's charitable commitments throughout the year have provided a helping hand to those who are less fortunate and less able to access the opportunities that many of us would take for granted.
Related and similar