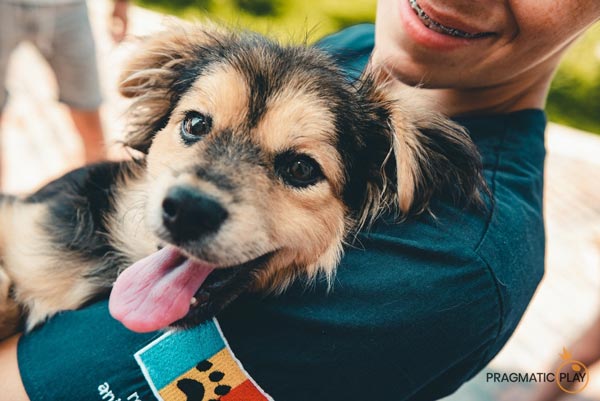 Pragmatic Play, a leading content provider to the iGaming industry always strive to give back to the local communities where they are based and to recognise the immense difference that charities and non-profits make to help those in need. It is Pragmatic Play's mission to be a proactive contributor towards society and to assist the missions of those who strive to make the world a little better each day
You can read a roundup of its latest CSR activities below.
Homeless Animal Hospital (Romania)
After a previous contribution, Pragmatic Play gave a further donation of €7,000 to the team at the Homeless Animal Hospital just outside Bucharest, Romania.
The team there does immense work in caring for and providing medical treatment to homeless animals that do not have anyone to look after them. Representatives from Pragmatic Play saw first-hand, how a small amount of love and affection goes such a long way in giving these animals a better quality of life.
ANAIS Association (Romania)
The ANAIS association was founded at the end of 2011, with its main purpose being to promote, respect and defend the rights of abused women, children, and young people.
Pragmatic Play recently donated the amount of €10,000 to this incredible association.
The Anais Association's team was so generous to offer in return for the ladies at Pragmatic Play, an information and education workshop to prevent and combat violence against women. Pragmatic Play hopes their donation can assist the ANAIS organisation in their fight both at local and national levels of government to have the rights of women prioritised.
Step Up For Parkinson's (Malta)
Pragmatic Play was delighted to visit the Step Up For Parkinson's team at their centre in Malta.
The team there does terrific work in raising awareness for and supporting those who suffer from the effects of Parkinson's disease in their lives. One innovative approach the team uses is to host free specialized movement classes for sufferers of the disease. These classes involve light exercise, dance and general movement for the group, creating a feel-good factor and plenty of smiling faces in the room!
Pragmatic Play donated €5,000 to the foundation in the hope it can bring a better quality of life to all those affected by Parkinson's in the local community.
YMCA (Malta)
Pragmatic Play recently supported the YMCA Malta, an NGO that offers shelter and other services to the homeless and socially disadvantaged community, by making a €10,000 donation.
Offering a spectrum of services to the underprivileged, including opportunities to help find work, food schemes, counselling services and so much more, YMCA Malta is at the forefront of assisting and reintegrating the homeless community in Malta.
Julian Jarvis, Pragmatic Play Chief Executive Officer, said: "The past 18 months have been a leveller for people from all walks of life, but none have suffered more than the homeless community.
"With mental health being put in sharper focus than ever before, YMCA Malta is a fitting destination for our donation, appreciated for the wide range of services they provide to disadvantaged people."
Calpe House (Gibraltar)
Pragmatic Play teamed up within Calpe House in Gibraltar and donated £11,000 to the team there. Calpe House provide accommodation and support for patients and escorts sent to the UK under the Gibraltar Health Authority. Pragmatic's donation will be used by Calpe House to build a dedicated business suite at their premises at 19-23 Norfolk Square, London. The business suite will allow sponsored patients and/or their escorts to have a space in which to carry out remote working whilst they are away from Gibraltar. As a digital business, enabling remote working and tech capabilities very much aligns with the values of Pragmatic Play.
Related and similar