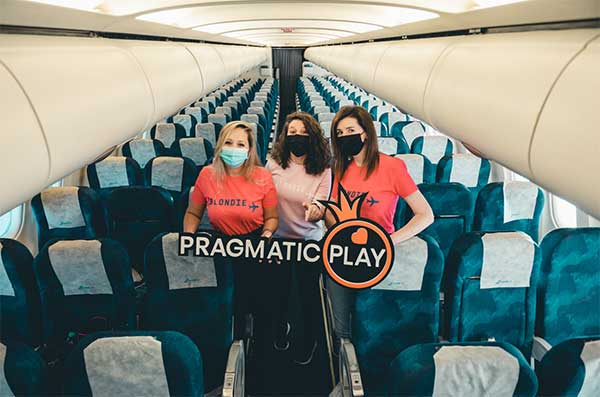 Pragmatic Play, a leading content provider to the iGaming industry has continued with its mission of making an impact in the local communities where it is based by contributing to a life-changing intervention with the Blondie Association in Romania.
Pragmatic Play donated €20,000 to the Blondie Association, and this money went towards covering the cost of a flight to Palermo for Damian, a small baby boy that required a liver transplant. His incredible mother donated part of her liver to give Damian a fighting chance for a better life.
Blondie Association's main aim is to assist severely sick children with getting the medical care they desperately need by flying them to countries where they can receive the proper medical attention. The Association raises awareness of this issue and organises flights to help these children get better. Unfortunately, many children in Romania are unable to receive adequate medical care for their conditions, and their only chance at surviving is to take a flight to other European countries.
Two members of the Pragmatic Play team from Bucharest, Oana and Ana, were on board the flight from Romania to Palermo and helped Damian and his parents to have a safe and comfortable trip.
In what was an emotional experience, Pragmatic Play was honoured to allow Damian's mother to make such a strong and loving maternal sacrifice for her son.
This donation has been one of many that Pragmatic Play has made in 2021 across their European hubs of Malta, Gibraltar and Romania. So far this year, in Romania they have given away €65,700 and affected real change in the communities where they are based.
Pragmatic Play remains committed to ensuring equality of opportunity for those in our society who need assistance the most and have further donations planned for the Christmas period.

Related and similar